The story of Rotten Tomatoes is a strange one. The website was created by Senh Duong in 1998 as a way to chronicle and organize reviews of Jackie Chan's films; Duong was a huge fan and sought to honor him after Rush Hour brought Chan to Hollywood. Now, it's one of the top 600 most-visited websites in the world and one of the top 300 in the United States. All of this means that whatever Rotten Tomatoes says about movies has great traction with moviegoers, and when they rank a list of the top horror films, horror fans read it.
In this case, the review aggregator has compiled a list of "The 200 Best Horror Movies of All Time," which includes a wide array of horror films ranging from the familiar to the obscure, yet all essential. These are scary movies that each horror aficionado should explore, from old Universal classic monsters to masterful modern feminist frights.
It is, of course, important to separate the Rotten Tomatoes "adjusted score" from its regular Tomatometer score. Many of the top 200 horror films may seem to be out of order based on their percentage of "freshness," but the website uses a comprehensive system for compiling lists that span decades of time. The adjusted score "takes into account the number of reviews, the year of release, and the average Tomatometer scores of other films released contemporaneously," according to their website. There is also a natural prejudice towards current films; the internet simply has more published critical reviews of newer films. The individual Tomatometer scores will be included with these, the highest rated of Rotten Tomatoes' Top 200 Horror Movies.
Updated: May 25, 2023: To keep this article fresh and relevant by adding more information and entries, this article has been updated with additional content by Evan Lewis.
His House (Rotten Tomatoes Score: 100%)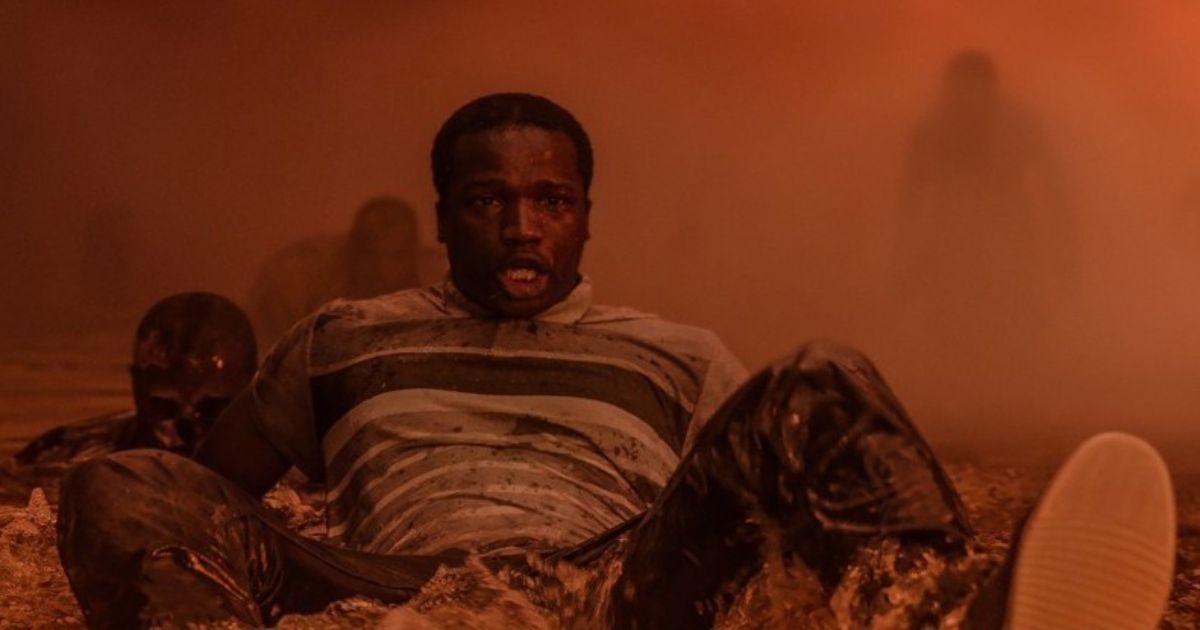 Remi Weekes' terrifying and thought-provoking horror thriller His House offers a heartrending look at the journey of a refugee couple from South Sudan as they attempt to assimilate into their new environment in a small English town, unaware of the various forms of evil that await them. Tackling heavy topics like racism, deportation, and grief, the gripping film also utilizes its fair share of tension, thrills and chills, and nerve-wracking suspense, beautifully establishing itself as a frightening haunted house hit. Critics and audiences alike agreed that Weekes' directorial debut was a bold take on the horror genre and provided stirring commentary on the refugee crisis.
The Lighthouse (Rotten Tomatoes Score: 90%)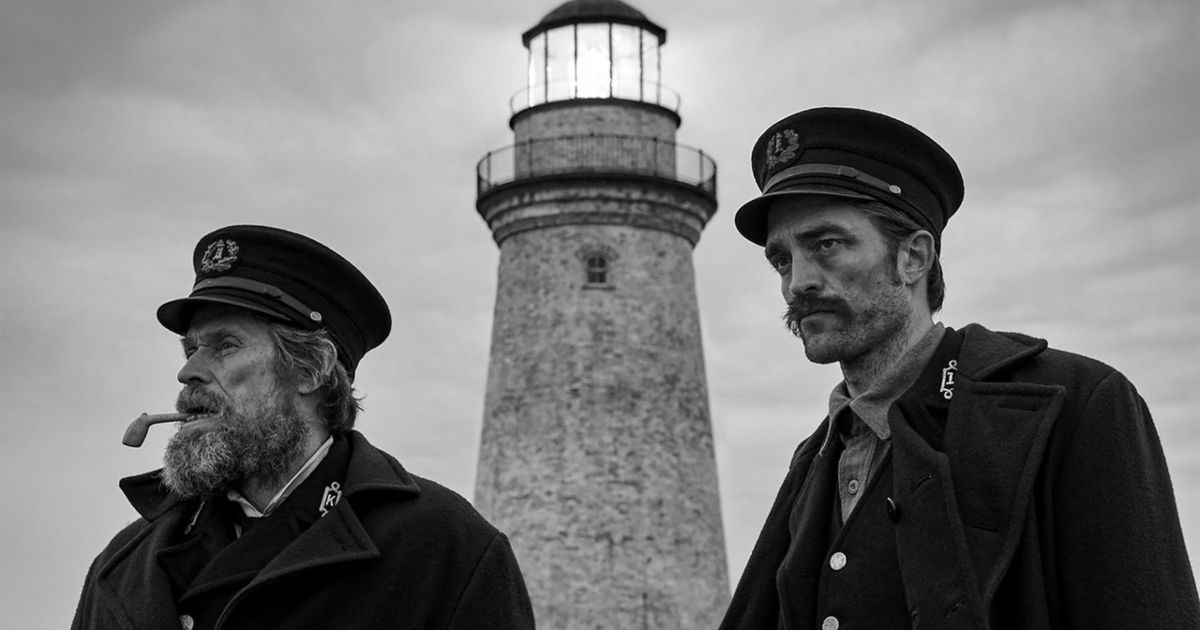 Robert Eggers's The Lighthouse is a different kind of horror. The film's creepiness comes from the mania of isolation and the psychological aspects of the main characters, two lighthouse keepers (played by Willem Dafoe and Robert Pattinson) in the 1890s on a deserted island on the edge of sanity. Seeping into your bones, this 2019 movie shown in black and white feels like peeking inside the mind of a madman.
Related: These Are Some of the Elevated Horror Films Which Helped Make Horror So Hot
The Babadook (Rotten Tomatoes Score: 98%)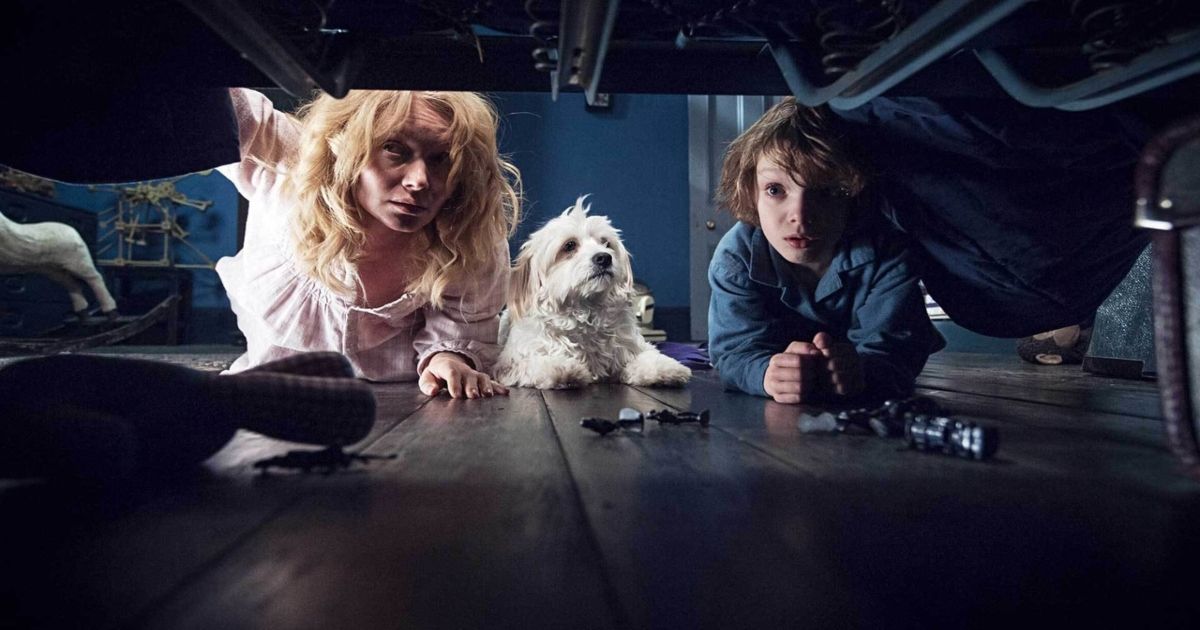 Jennifer Kent's emotionally grueling Australian picture creates horror less from monstrous apparitions than from the emotional trauma of a woman blaming her son for her husband's death. While the evil lurking within a single mother's home certainly does have a Victorian-era creepiness to it, Kent is able to manifest fear and discomfort better through her excellent actors and their portrayal of guilt and stress. The cathartic process of a mother learning to grieve and love her son makes The Babadook one of the most emotive and poignant horror films ever made.
Jaws (Rotten Tomatoes Score: 97%)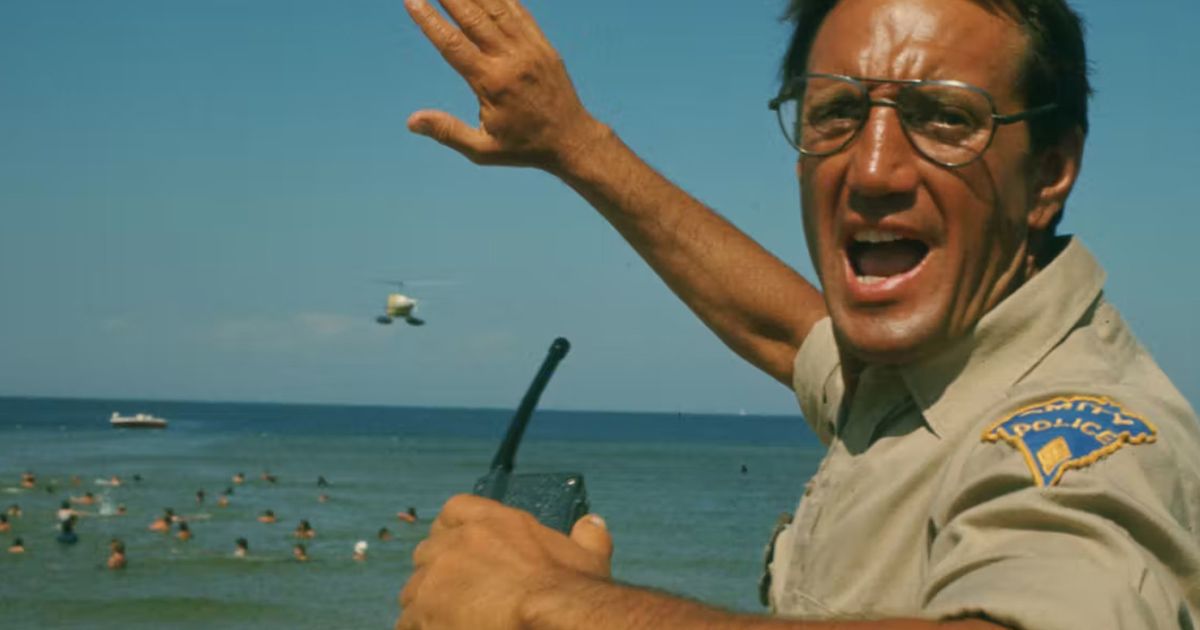 Released in 1975, Steven Spielberg's classic Jaws led millions of viewers to fear going into the ocean and proved that the real monster is scarier than a fictional one. When the film about an insatiable great white shark terrorizes a small US coastal resort at the height of its tourist season premiered, it was a booming success. Nowadays, Spielberg's shark movie still holds up as one of the most terrifying films ever made.
Bride of Frankenstein (Rotten Tomatoes Score: 98%)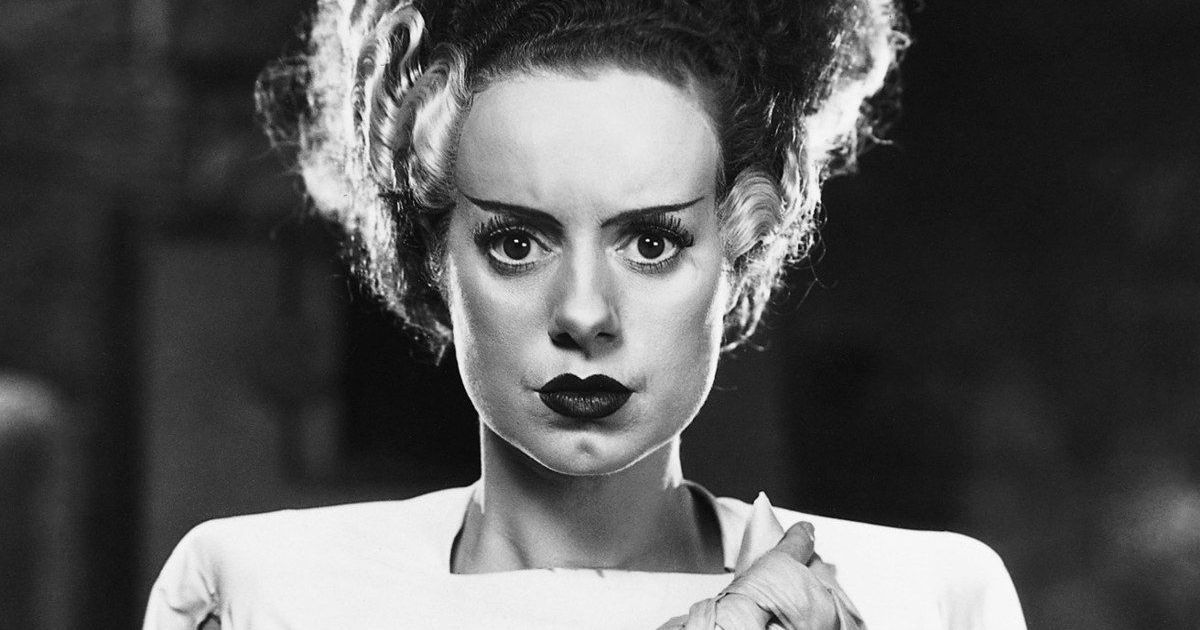 James Whale's 1935 sequel to his Frankenstein has one of the best reputations of all classic horror films for good reasons. The gothic setting and cinematography are first-rate compared to many of its contemporaries, and the film has a strange sense of humor while still retaining its haunting mood. According to the adjusted Rotten Tomatoes score, Bride of Frankenstein is one of the rare sequels which surpass its predecessor, thanks in no small part to the iconic portrayal of The Bride by Elsa Lanchester. It's simply one of the greatest horror movie remakes of all time.
King Kong (Rotten Tomatoes Score: 96%)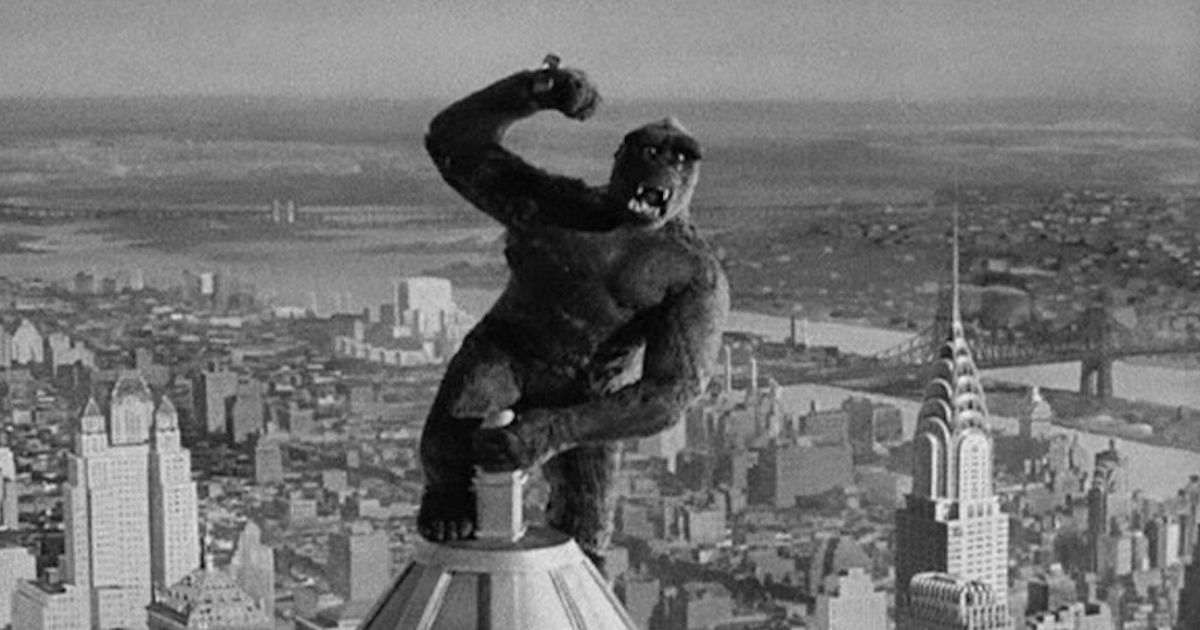 Though it may be considered silly and amateurish today, one must remember just how groundbreaking and frightening King Kong was at the time. The film's cinematic innovations regarding stop-motion animation, matte painting, rear projection, and miniature models would go on to influence decades of special effects work and inspire creative dreamers for years. The Beast himself remains popular, with 2021's Godzilla Vs. King Kong earning positive reviews and having the largest turnout of any film at the time once theatres had re-opened from the pandemic.
Nosferatu: A Symphony of Horror (Rotten Tomatoes Score: 97%)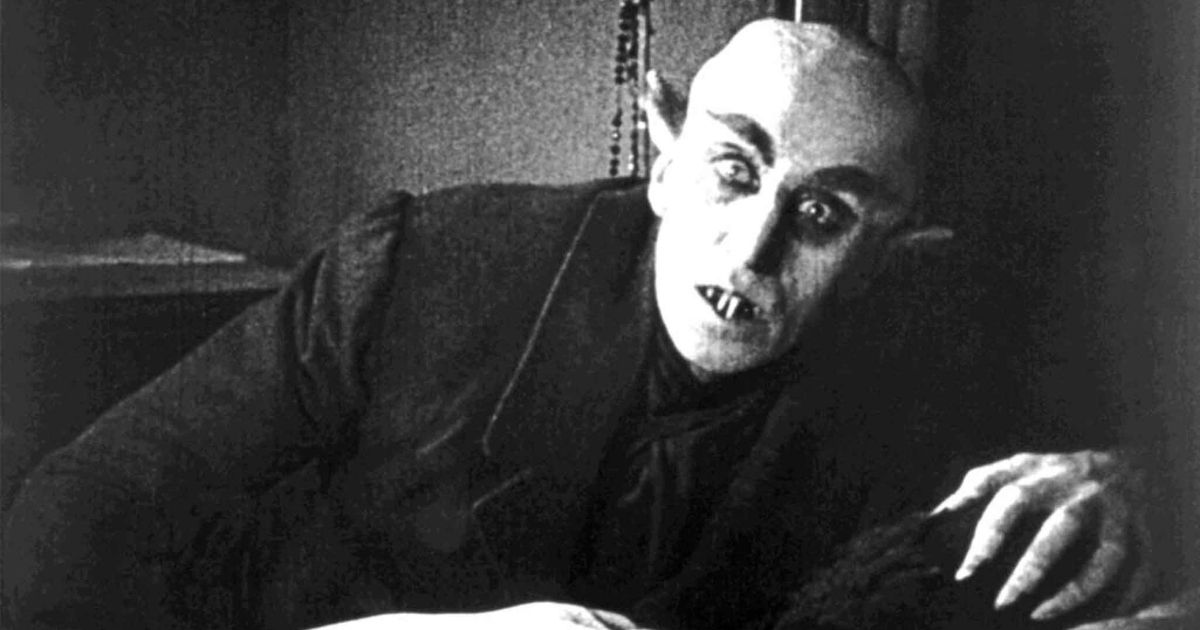 F.W. Murnau's creepy German classic set the bar for vampire films and scarred a generation with its genuinely disturbing portrayal of the bloodsucking Count Orlok. Played by the strange and mysterious actor Max Schreck, who fully inhabits the role long before method acting went mainstream, this brief but brilliant terror has been an excellent introduction to silent cinema for moviegoers for decades.
The Invisible Man (Rotten Tomatoes Score: 92%)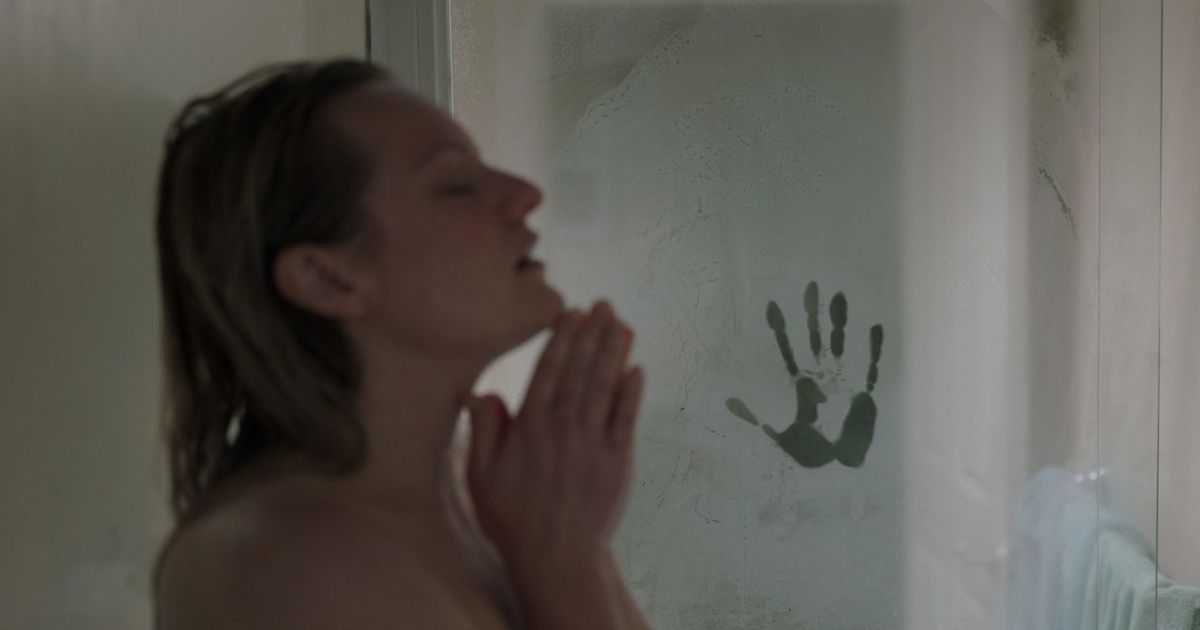 Maybe the most delightful cinematic surprise of 2020 was this remarkable update of the classic Universal horror franchise, which turns the titular The Invisible Man into a wealthy, toxic sociopath. Elizabeth Moss is brilliant as the man's escaped ex, attempting to survive away from her abuser without realizing that he has the technology to stalk her invisibly. Leigh Whannell does something completely different here than the usual Saw and Insidious films he wrote for, creating an exciting, edge-of-your-seat feminist masterpiece.
Related: Here Are Some of the Best Feminist Horror Movies of All Time
The Night of the Hunter (Rotten Tomatoes Score: 93%)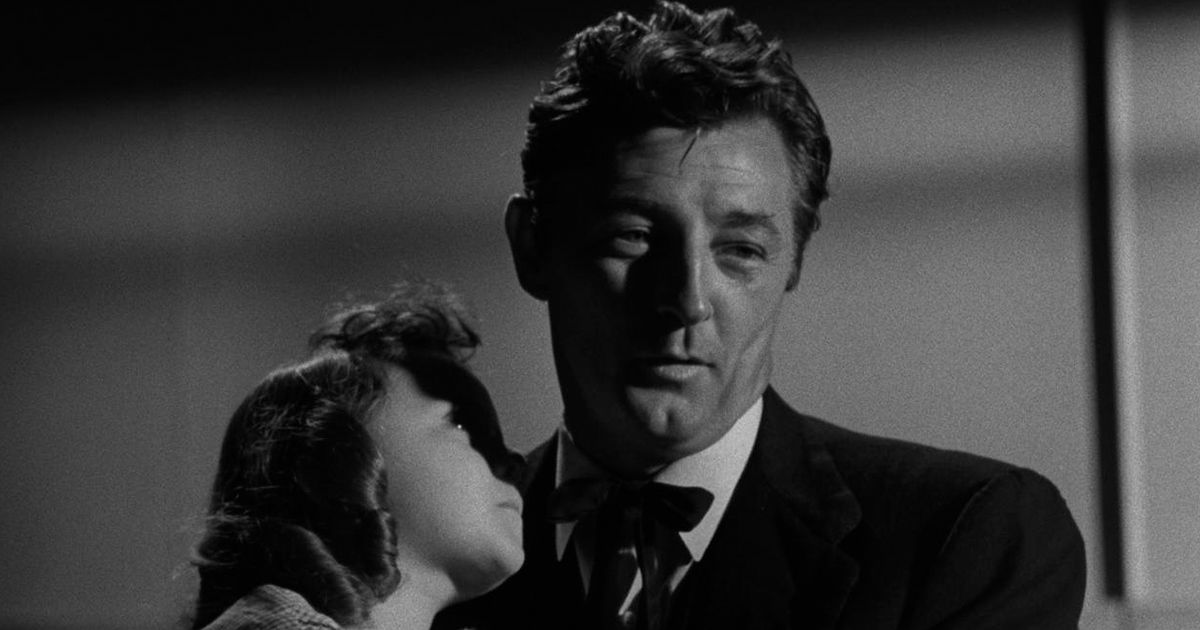 Received negative reviews at the time of its release and ignored for years, the 1955 film noir The Night of the Hunter is now considered an undisputed classic. It is a chilling visual poetry and the first and only film the great actor Charles Laughton directed. The plot follows one of the worst movie villains, Robert Mitchum's sinister self-proclaimed preacher with 'love' tattooed on the one hand and 'hate' on the other, holding nefarious motives for marrying a fragile widow.
A Quiet Place (Rotten Tomatoes Score: 96%)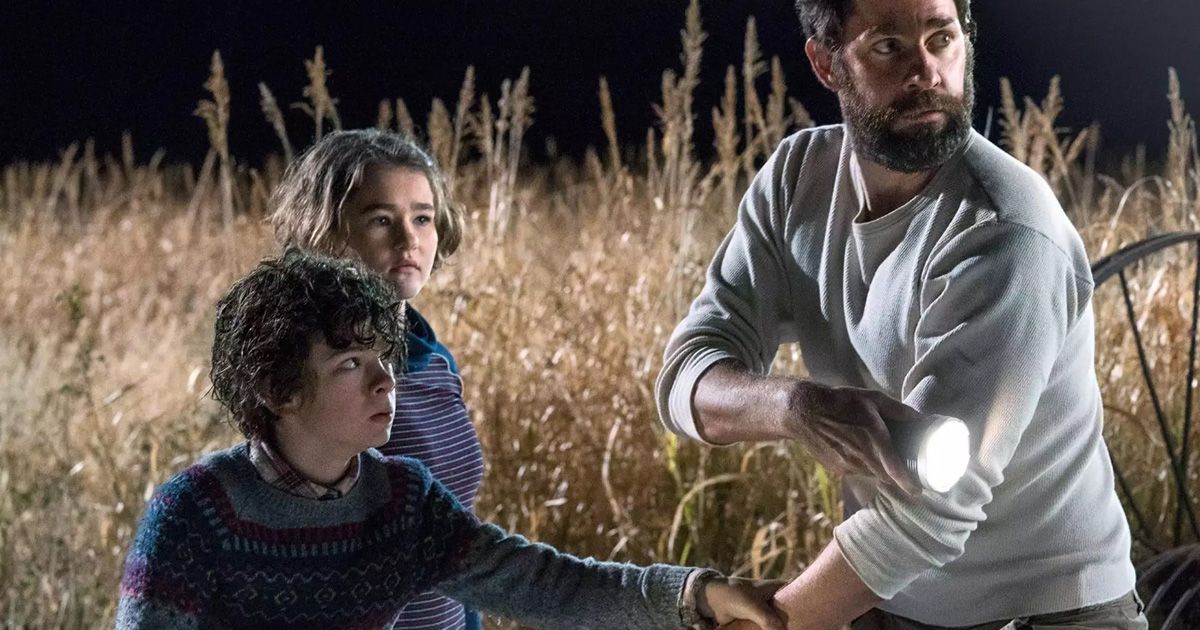 John Krasinski had made a career out of dead-panning to the camera in The Office and directing indie sleepers, so he surprised everyone when he broke box-office records with a bona fide horror hit. Krasinski and his wife, Emily Blunt, play parents keeping their kids safe in A Quiet Place during a silent apocalypse while hunted by creatures with advanced hearing. The stillness and quiet of the film work wonders at building tension and emotional resonance, so it's no surprise that this went on to launch a franchise.
Alien (Rotten Tomatoes Score: 98%)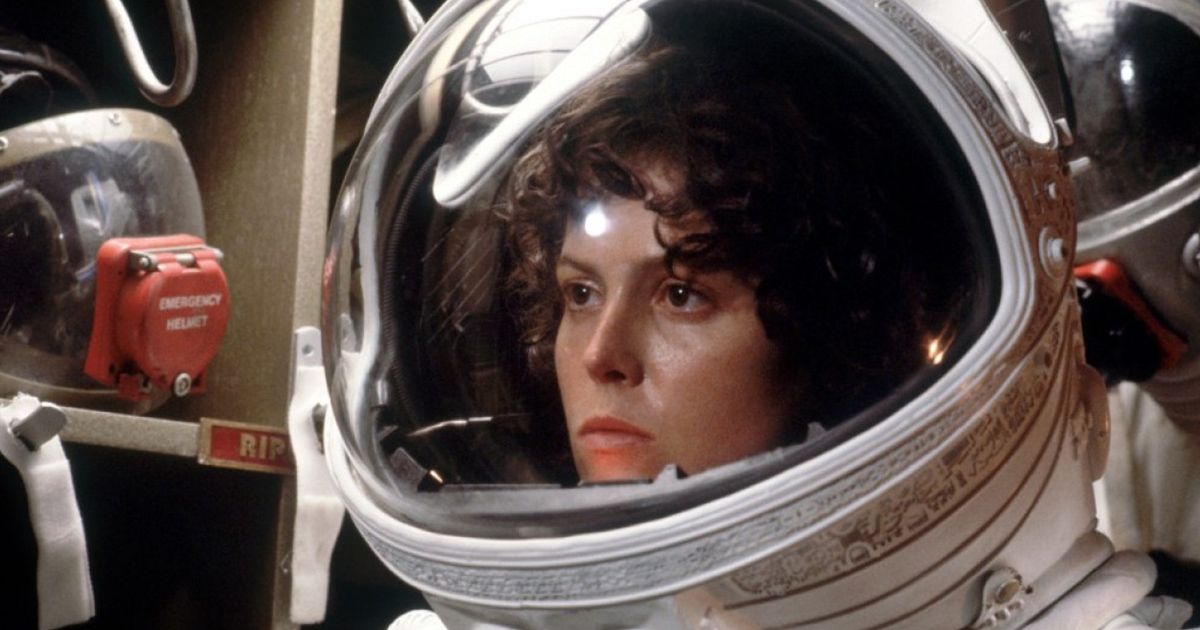 Ridley Scott's breakthrough sci-fi horror Alien remains one of the most terrifying movies of all time. Even now, after more than 40 years since its release, the film about the crew of a spacecraft who discover a deadly lifeform and know, "In space no one can hear you scream," still feels contemporary. The success of Alien has spawned a franchise, including three sequels, two prequels, and two crossover films.
Us (Rotten Tomatoes Score: 93%)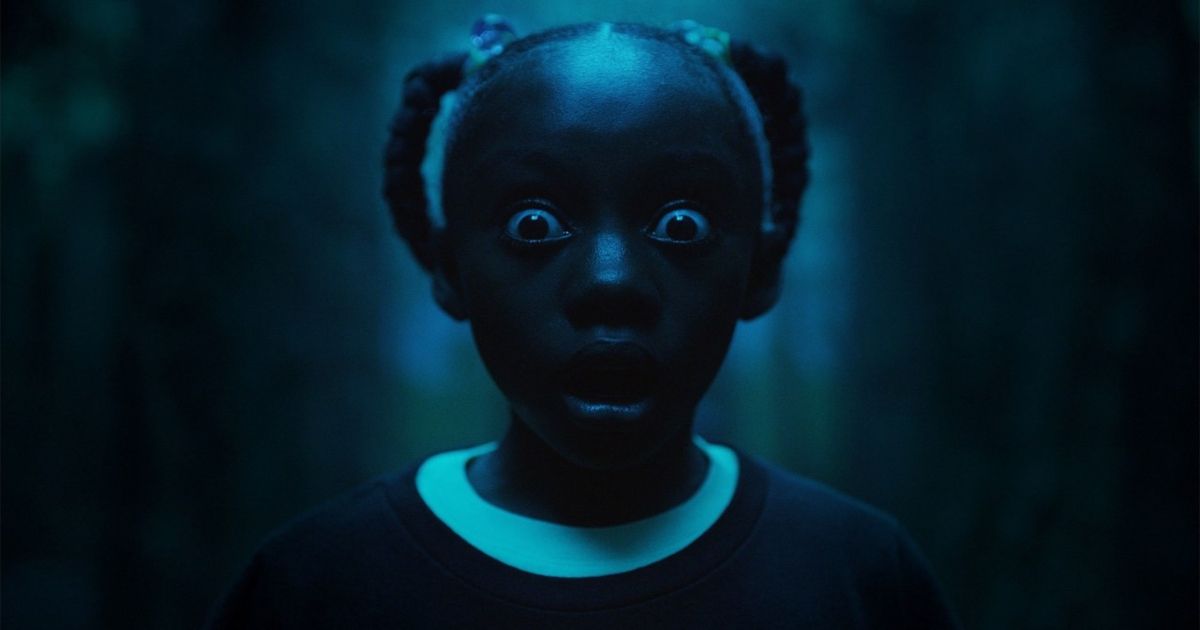 Yes, Jordan Peele has taken two of the top five spots on Rotten Tomatoes' list. This doesn't necessarily mean that his films are "better" than the rest; if anything, it merely reveals how passionately analyzed and discussed these two movies have been in the recent American sociopolitical climate (and how potentially overrated he is as a director).
Us is a deeply layered, metaphorically rich film that belongs near the top of horror lists and demands repeat viewings for full appreciation. It's a film that loves horror movies and references them constantly, yet is smarter than most of them. It's less interested in gore than it is the actual horrors that society commits against its most vulnerable and marginalized people.
Psycho (Rotten Tomatoes Score: 96%)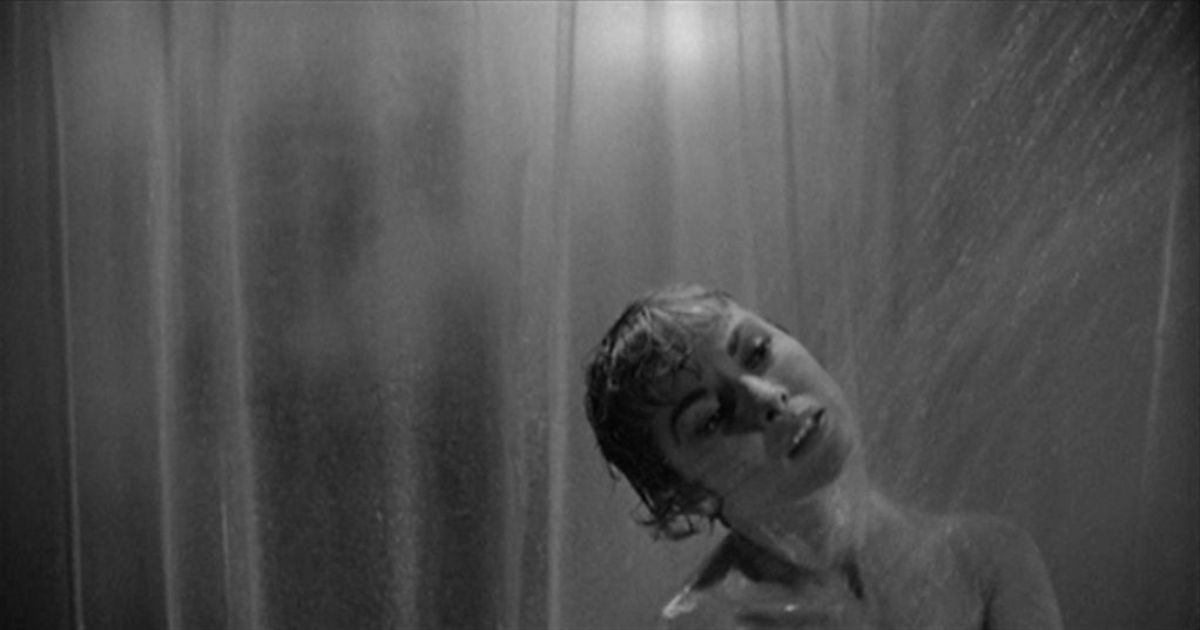 Alfred Hitchcock's notorious film Psycho helped usher in a new wave of horror movies, something more violent, sexual, and psychological than the creature features of the '60s. Hitchcock's cinema is timeless, and his mastery of the craft is on full display as he leads us into the twisted world of motel manager Norman Bates. The film is permanently engrained into the cultural lexicon, and yet still remains startling to newer audiences of each generation.
Related: 10 Scariest Movies Ever from Classical Hollywood Cinema
The Cabinet of Dr. Caligari (Rotten Tomatoes Score: 96%)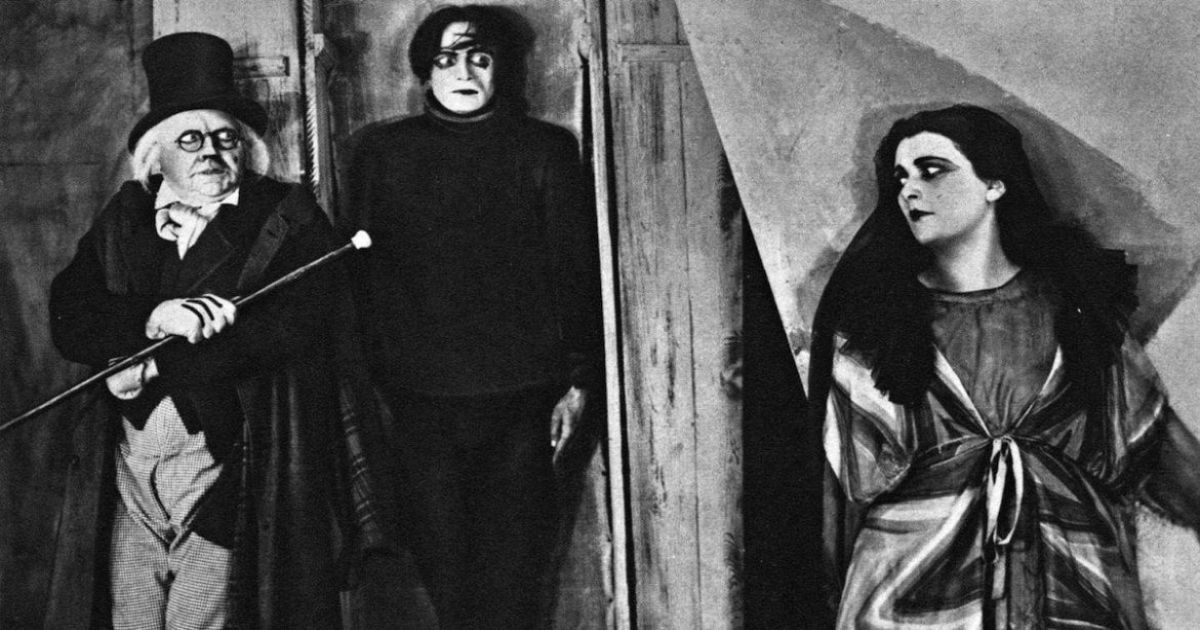 While not traditionally frightening, The Cabinet of Dr. Caligari is still arguably the first horror masterpiece, and the film's importance can't be understated. Its influential set design reflected the expressionistic art of the 1920s, and every twisted, bizarre frame is aesthetically innovative; the thematic content reflected the post-war concern over authoritarianism and control; the moody, dreamlike narrative would influence surrealists from Salvador Dalí to David Lynch. Robert Wiene's film can still teach cinephiles quite a lot.
Get Out (Rotten Tomatoes Score: 98%)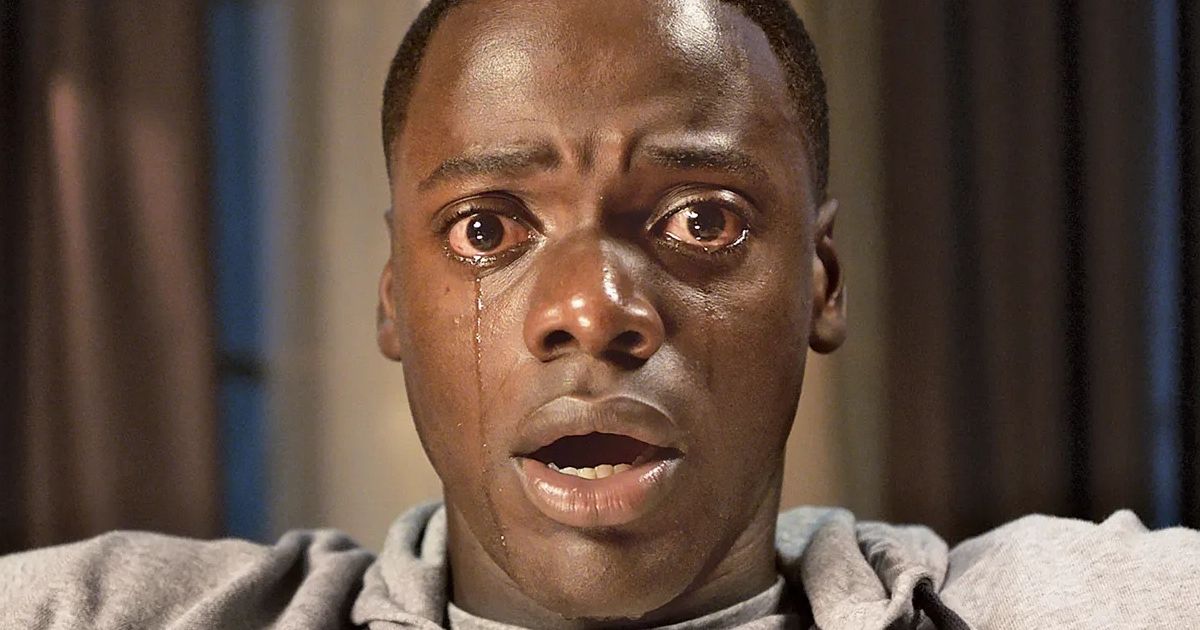 Jordan Peele's directorial debut seemed to come from nowhere, announcing the well-liked comedian and improviser's sudden presence as a new maestro of horror. It's hard to quantify just how much was either caused or affected by this film — as Black Lives Matter protests gained more support, the wildly popular film captured the cultural imagination during the divided Trump era.
Get Out critiqued mostly liberal hypocrisy and racism in its depiction of a wealthy white group preying on a young Black man. Yes, it's often called overrated by many, but the script is regarded as one of the bests of all time for a reason. Both darkly funny and frightening, Get Out is essential viewing for most Americans, not just horror connoisseurs.
X (Rotten Tomatoes Score: 94%)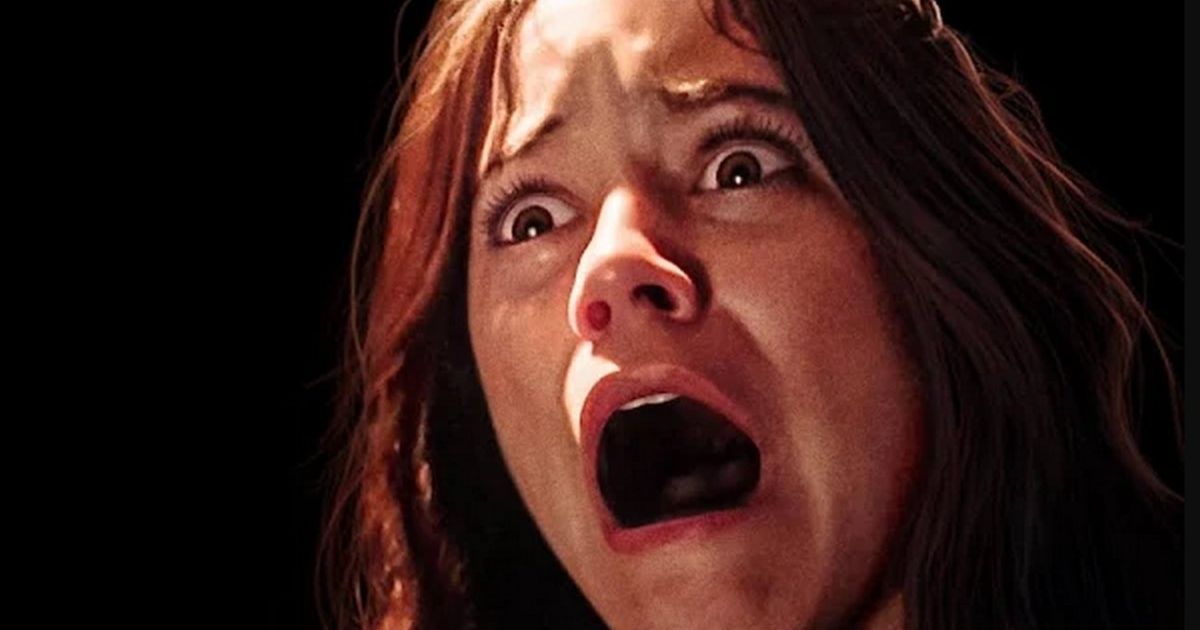 Slashers are typically not seen as the most innovative films in the horror genre, with most opting to follow a similar structure, character development, and motive for the killers. In recent years that notion has been changing, with films like X returning the sub-genre to its golden age where the original Texas Chainsaw Massacre reigned supreme.
X featured the ensemble cast traveling to the middle of nowhere to create an erotic film, a taboo for the time period it is set in. Their intentions are to prove that it is possible to make something that can be taken seriously, rather than seen as mindless smut. As the film continues, of course, the young adults dwindle down one by one at the hands of the killer.
While X often follows the usual tropes of slashers, its underlying themes of repressed sexuality and breaking the mold of what is seen as acceptable for women to do, add some extra depth to an already thrilling ride. Ti West as a director is making a name for himself in the horror genre with the X trilogy, and more recently with the third entry, MaXXXine.
Pearl (Rotten Tomatoes Score: 92%)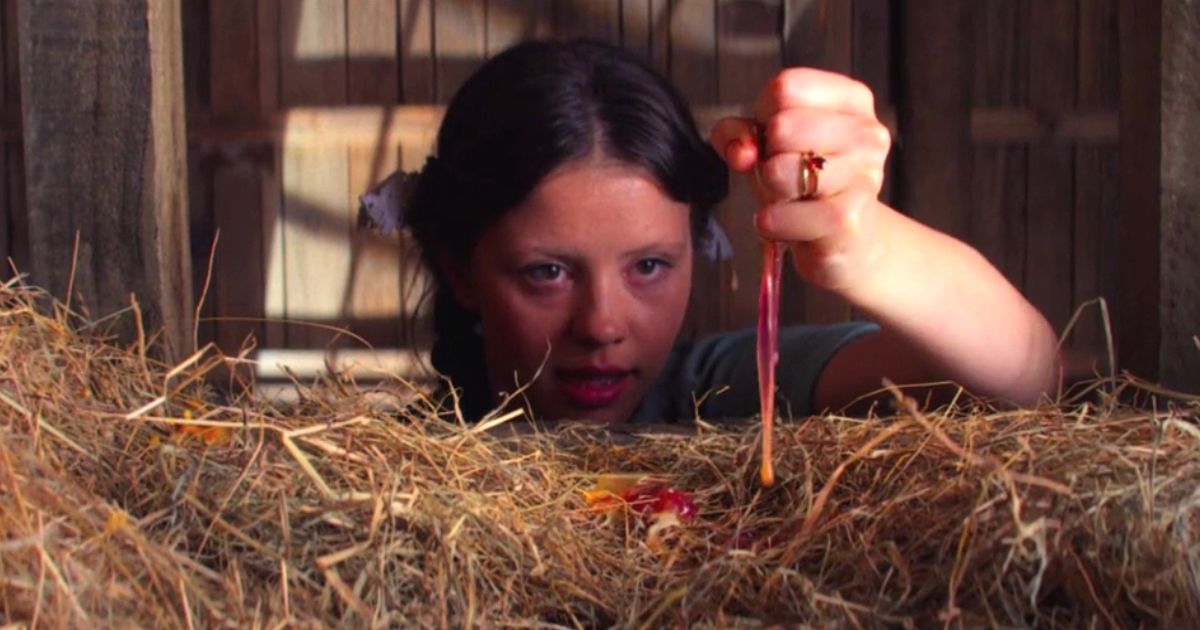 Unsurprisingly, our next entry is another from Ti West's acclaimed X trilogy. The second film in the aforementioned trilogy is Pearl, a prequel to X and an origin story for the old woman we know from previous events. It is a tale of desire, ambition, and being willing to do anything to chase your dreams. This along with the fact that Pearl is very sheltered from the world makes her a relatable character, which is probably why she has gone viral on social media plenty of times, and was a popular Halloween costume in 2022.
This, of course, ignores that this obsession and need for fame leads her down a path of murder and wrath; that would be the part that is not relatable. Either way, Pearl is less of a villain, and more of a tragic figure. She never really had a chance, and that makes it impossible not to feel for her. Pearl again transforms the slasher genre into something more than cheap scares and gore and instead attempts to make the viewer think about what they are seeing on the silver screen. A fantastic and awarded performance by Mia Goth also attributes to its high score.