Every Song in the 2018 Movie Soundtrack, Ranked
10 min read
In 2018, acclaimed actor and producer Bradley Cooper decided to take the leap and launch himself as director. This is how he came to headline A Star Is Born, a romantic drama that kicked off his career as director with a bang. This production is an adaptation of the 1937 film of the same name and stars Cooper and Lady Gaga in her film debut, joined by Sam Elliott, Rafi Gavron, Andrew Dice Clay, Anthony Ramos, and Dave Chappelle, among other actors.
A Star Is Born features Jackson Maine, a highly acclaimed musician who has been battling different addictions for a long time. Jackson's life turns upside down upon meeting Ally, a young aspiring singer who gave up on her dreams, convinced that she would never fulfill them. Jackson helps Ally on her journey to make it in the industry as they embark on a passionate love story, but as Ally's career rises, Jackson's spirals downhill, and his personal struggle with self-destructive behaviors puts both of them at a crossroads.
A Star Is Born premiered at the Venice International Film Festival to great acclaim, and quickly became a hit with critics and audiences alike, earning over $436 million worldwide. The film also garnered numerous accolades, including eight Academy Award nominations and five at the Golden Globes. For her work in this production as both actress and singer, Lady Gaga became the first woman to win an Academy Award, Golden Globe Award, Grammy Award, and BAFTA Award within a year (per Capital FM). Her impeccable performance in this film's songs, alongside Cooper, made the soundtrack of A Star Is Born one of the most acclaimed ones in recent times. Here is a review of all its songs.
19
Hair Body Face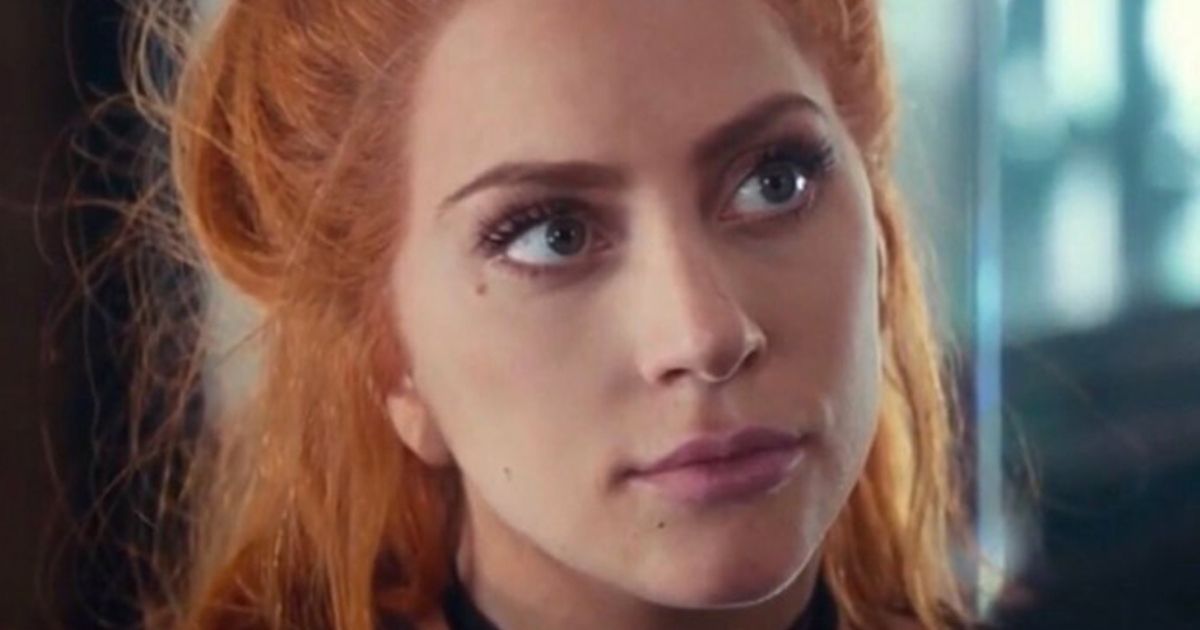 "Hair Body Face" is one of the songs that Ally released as a pop singer, and it is briefly featured in the film during a scene in which she rehearses with her troupe of dancers for a show. Although it is a hit with a very sticky rhythm, it is very different from her style earlier in the film. This song, like many others in the soundtrack, was a collaboration between Lady Gaga, Mark Nilan Jr, Nick Monson and DJ White Shadow.
Related: These Are the Saddest Romantic Movies of All Time
18
Out of Time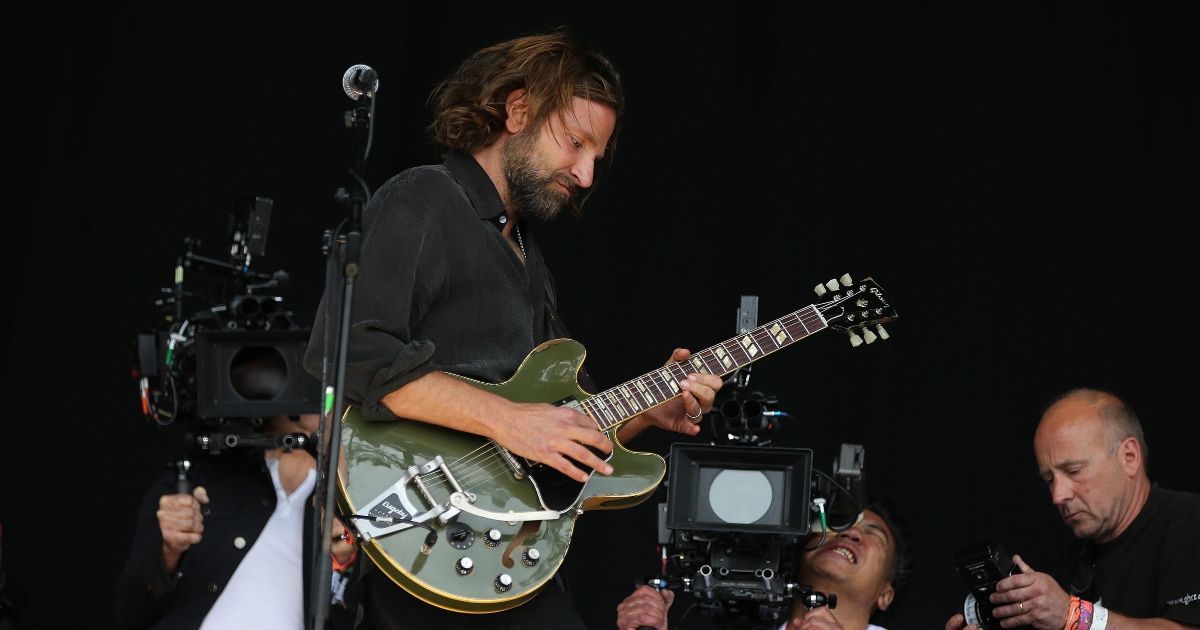 "Out of Time" is an instrumental song composed by Bradley Cooper and Lukas Nelson that opens one of Jackson Maine's concerts. In the scene that features this song, Jackson is seen on stage with his band facing a huge audience that is ecstatic for the show and cry out for this brilliant melody that makes the artist shine to the fullest. Simultaneously, one can enjoy Ally's hectic journey from entering the stadium until she reaches the stage area, with her expectations sky-high for what she is about to experience.
17
Before I Cry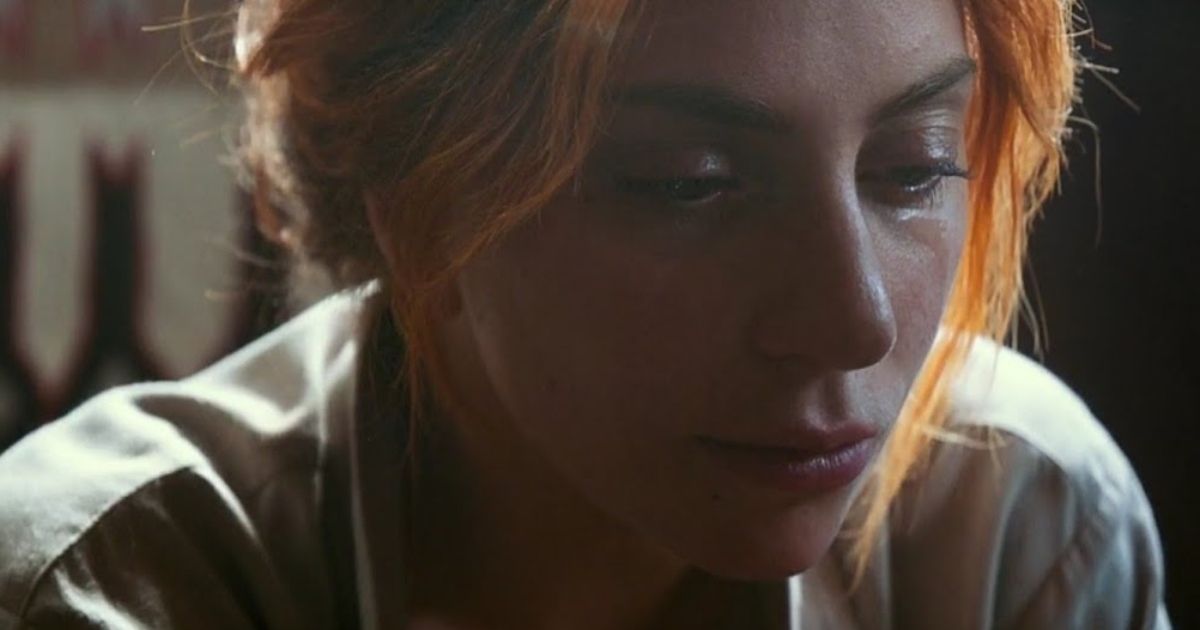 "Before I Cry" is another one of the songs in this soundtrack that doesn't get the screen presence it deserves. It is performed by Lady Gaga, and refers to her character's feelings regarding the conflict she is going through with Jackson, who is in a spiral of self-destruction after realizing that his career is falling apart. For the lyrics, Lady Gaga worked with Mark Nilan Jr, Nick Monson, and DJ White Shadow.
16
Too Far Gone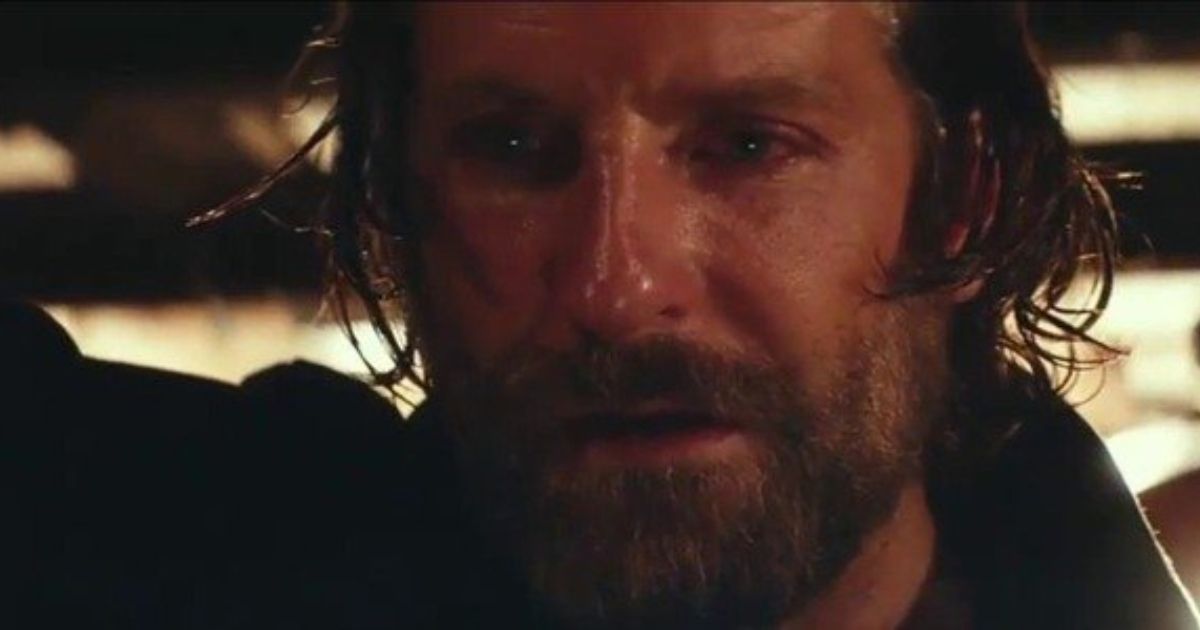 "Too Far Gone" is one of the most heartbreaking songs in the entire soundtrack. It is performed by Bradley Cooper, and although his character does not sing it throughout the production, the lyrics refer to his feelings at a time in his life when he believes all is lost, and he feels guilty for damaging Ally's career and life. Convinced that his addictions and self-destructive behaviors have brought him to a point of no return, Jack decides to take his own life, leaving his wife and friends absolutely devastated.
15
Why Did You Do That?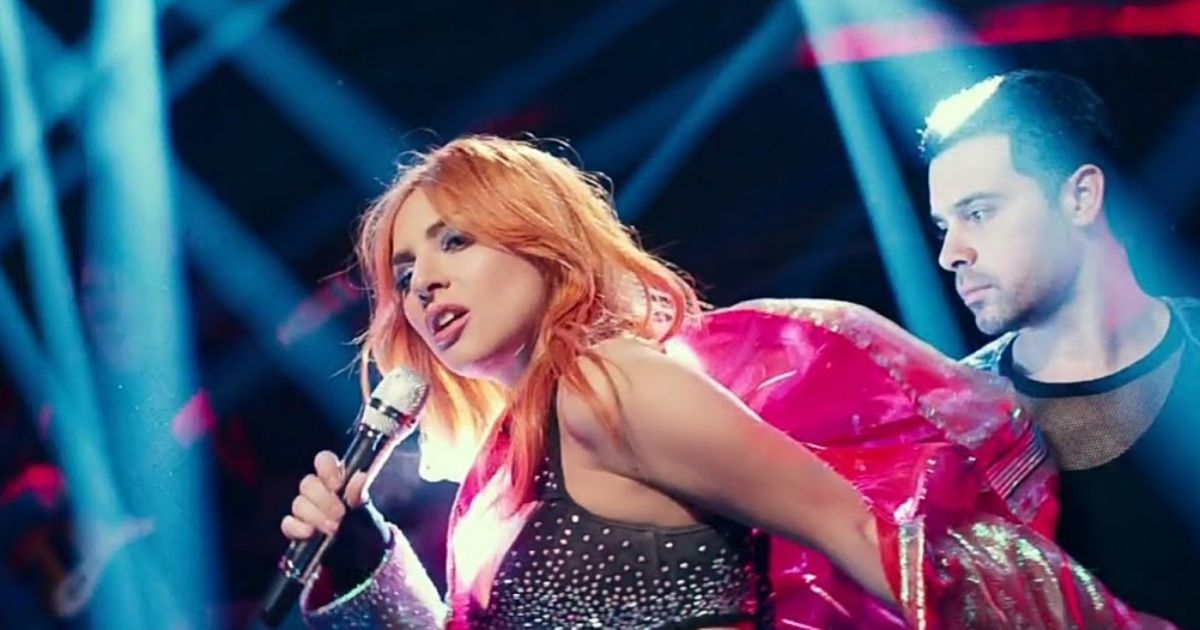 "Why Did You Do That?" is the first song that Ally performs in the film after changing her look in the wake of becoming a star. She is featured singing and dancing on stage in a style quite different from her own, and although the song has everything it takes to become a worldwide hit, the lyrics lack substance and are far away from the essence she had as a singer and songwriter, something that Jack finds quite unusual.
14
Is That Alright?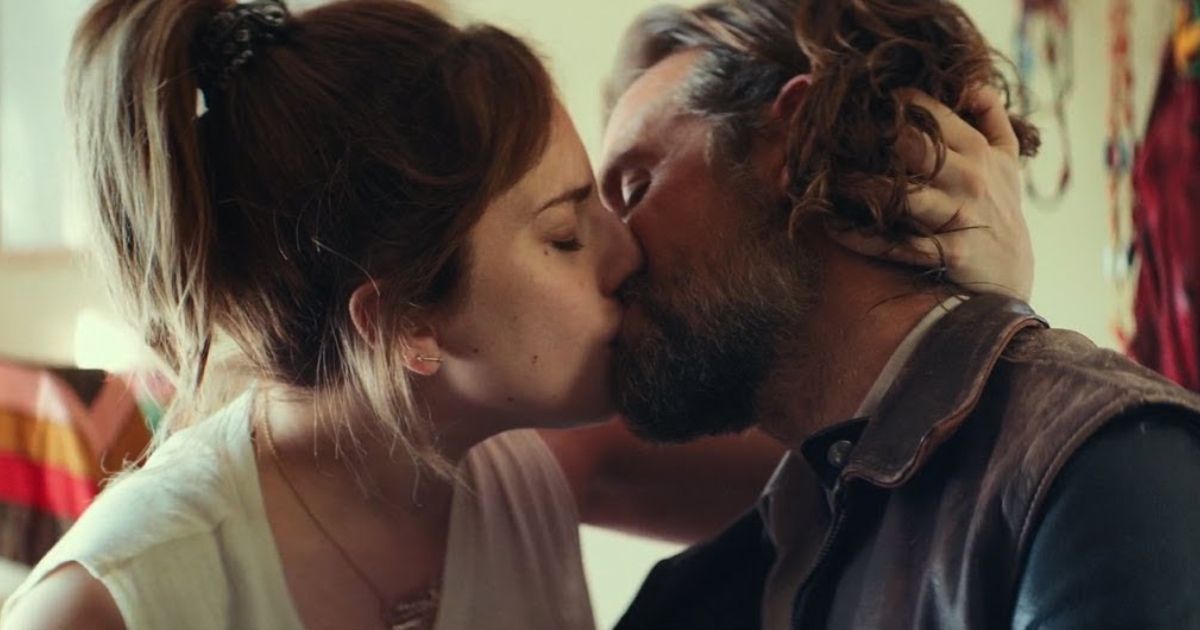 "Is That Alright?" is another one of the many songs Ally writes to Jack throughout their relationship, and addresses her feelings for him and her wish for them to stay together until their final moments. It is performed by Lady Gaga, and it was also written by her along with Nilan, Monson, DJ White Shadow, Lukas Nelson, and Aaron Raitiere.
13
Somewhere Over the Rainbow
"Somewhere Over the Rainbow" is a song that has made its way into mass culture and has been covered by hundreds of singers over the years. It was originally sung by Judy Garland in the 1939 film The Wizard of Oz, and it quickly became the actress's signature song. In A Star Is Born, Ally hums this song as she walks down an alley, and its echoes do nothing but enhance her magnificent voice. This track is a nod to Garland, who played one of the lead roles in the 1954 adaptation of A Star is Born.
12
Diggin' My Grave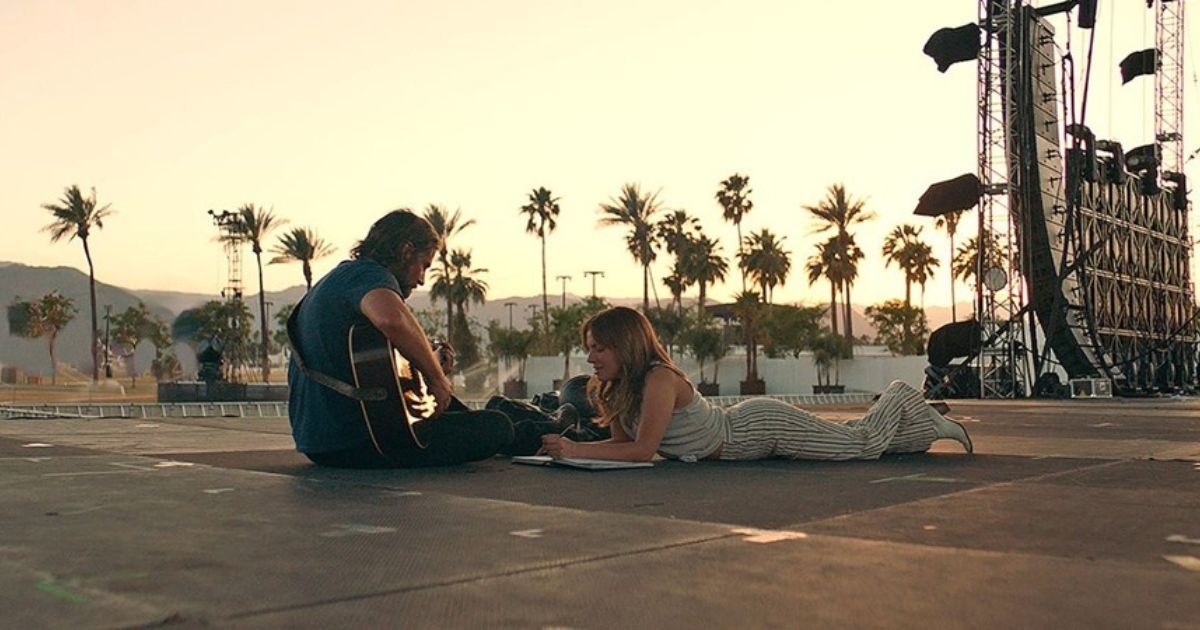 "Diggin' My Grave" is a song written by Paul Kennerley and performed by Lady Gaga and Bradley Cooper that only appears in the extended version of the film. In it, Ally and Jackson are seen performing the track at one of the singer's shows in front of a packed audience that seems to really enjoy the performance. Moreover, this interpretation is another example of the great chemistry that both artists have on stage.
11
Black Eyes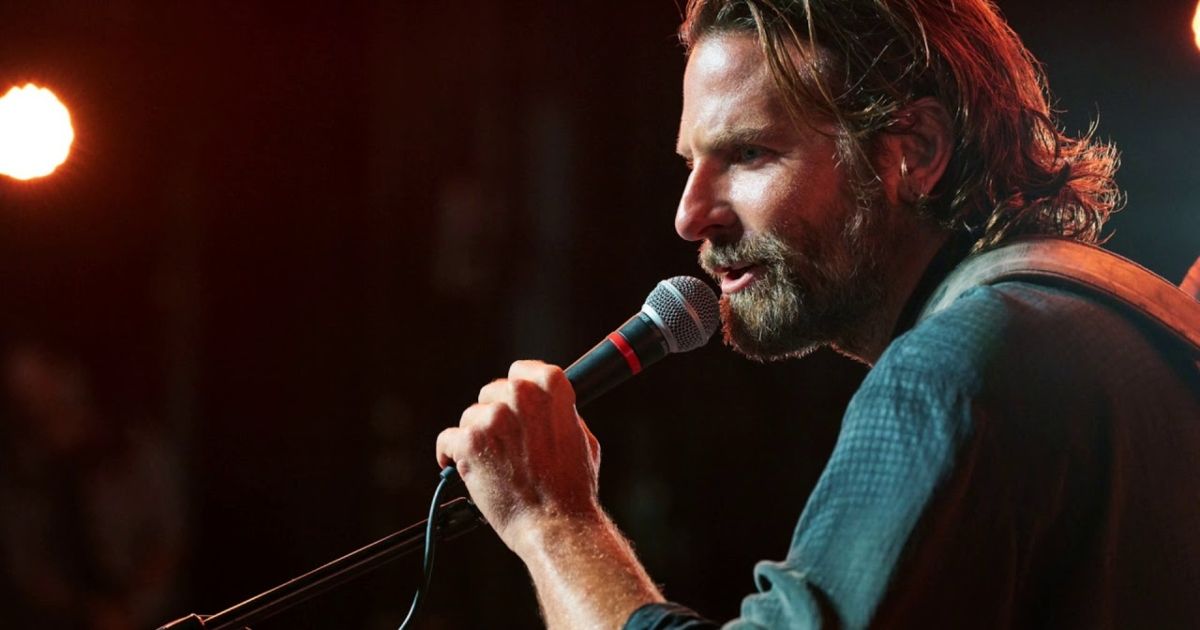 "Black Eyes" is the song that kicks off the film, and right from the start, it serves to paint a general picture of Jackson Maine's career, the kind of music he makes, and how much people love him. In the scene featuring this song, Jack takes the stage before a huge crowd of cheering fans and gives a mind-blowing show complete with a killer guitar solo. Right after he finishes playing, he gets into a car during a scene that contrasts completely with the attitude he displayed a few minutes earlier, hinting at how his story would develop during the film. "Black Eyes" was written by Cooper in collaboration with Lukas Nelson and Alberto Bof.
10
Alibi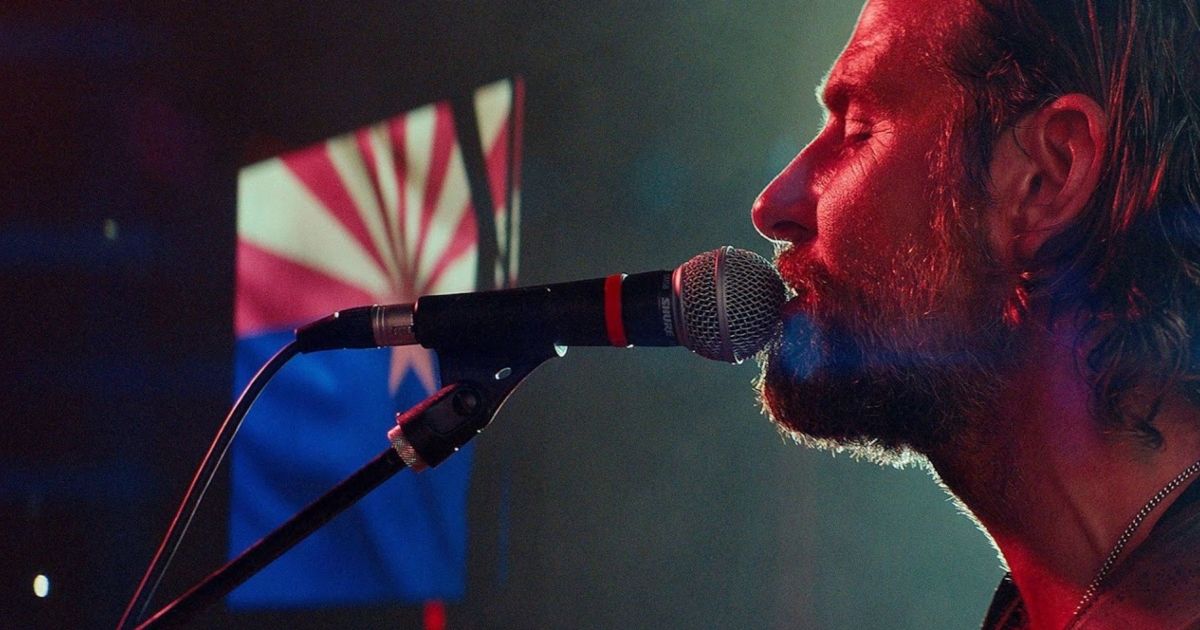 After Ally finally agrees to perform at Jackson's show, and his tinnitus worsens considerably, Jackson ignores his crew's advice and gets back on stage to perform for the crowd. The show kicks off with "Alibi," a song that perfectly captures the artist's unique style and features a very nice guitar solo. While Jackson is singing this song for his fans, Ally rushes to the stage not fully understanding what is going on, nor the extent of the experience she is about to undergo by singing in front of so many people.
Related: 7 Movies Actors Learned to Play Instruments For
9
Look What I Found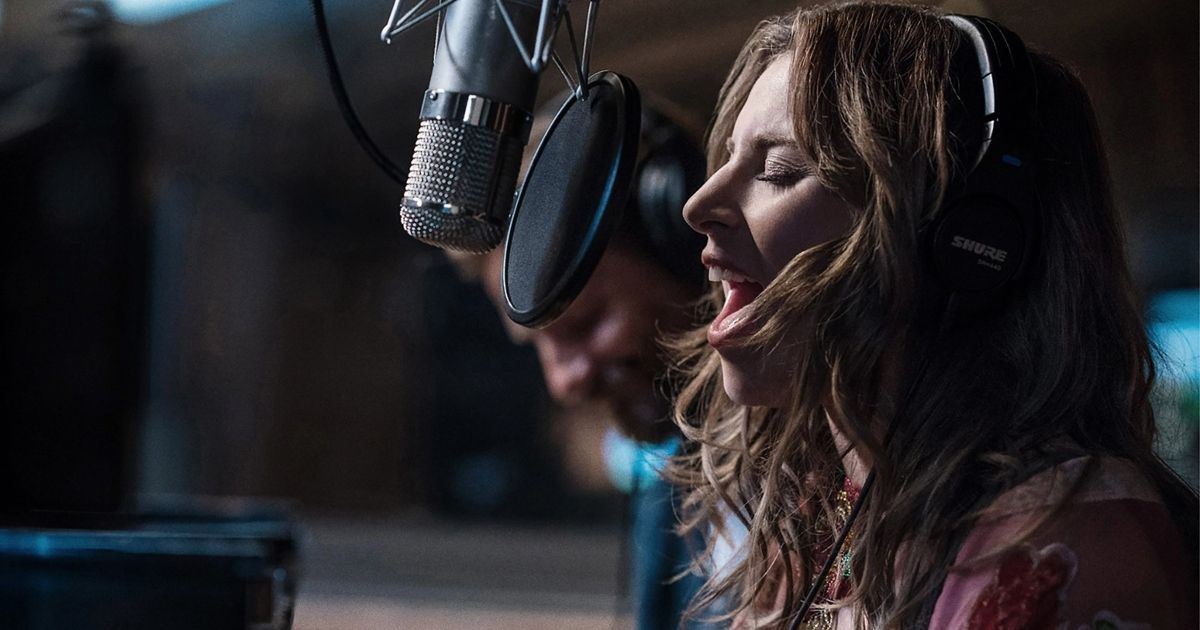 After Ally struggled in the recording studio for a long time to understand the melodies, Jack suggests bringing her piano into the room, so she could sing along while playing it. Thus, she is able to figure it out and sings "Look What I Found", a song about a lover who helped her get back on her feet when she was struggling. It is only after this song that Ally starts to truly enjoy the process of recording her own album. This track was a collaboration between Lady Gaga, Mark Milan Jr, Nick Monson, DJ White Shadow, Lukas Nelson, and Aaron Raitiere.
8
Heal Me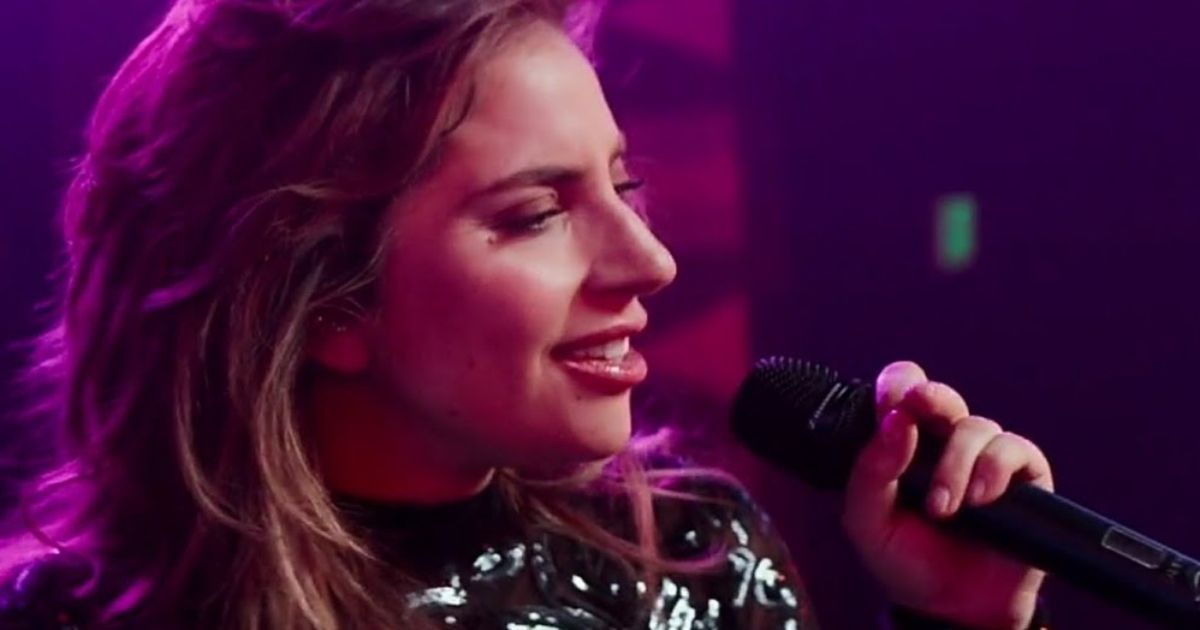 "Heal Me" is the first song that Ally performs in her solo show, and although it already displays a style that is quite different from her previous songs, it still retains the essence of this promising artist. In fact, that's the very reason why, just before the song starts, she chooses to ignore her manager's indications on the choreography and asks the dancers to stay off-stage, saving it all for herself and making sure that her vocals are the main attraction. This bold move comes at a bit of a cost to the singer, as after the show ends, she has a discussion with her manager about this kind of behavior.
7
Music to My Eyes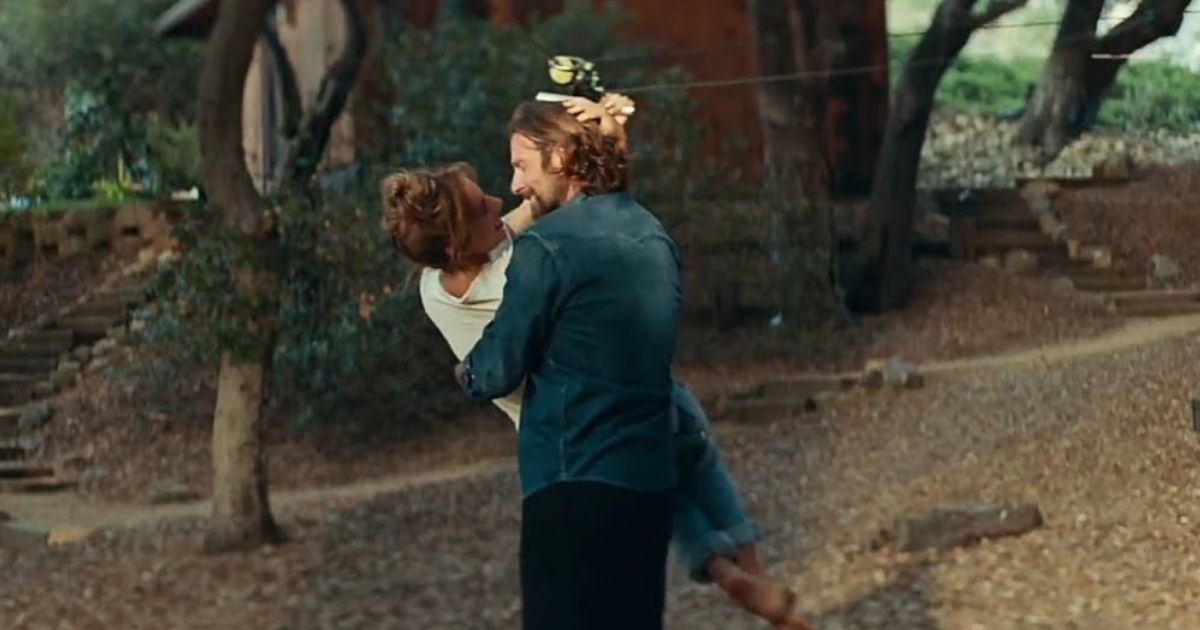 "Music to My Eyes" is a song that perfectly depicts what it feels like to find your perfect match and fall completely in love with them. While it is not fully featured in the film, it does pop up briefly in the beginning of Ally and Jack's love affair, as they are spotted hanging out together in a hotel room, at her house and riding a motorcycle down the road, enjoying themselves as if their problems weren't such a big deal and the rest of the world didn't matter. It highlights the most beautiful side of the characters' relationship, and the first special moments you experience when you form a couple.
6
I Don't Know What Love Is
After getting heavily drunk, Jackson passes out on the streets and misses Ally's first concert. He is eventually found by Noodles, an old friend of the singer, and is taken to his home to recover. While there, Jackson reunites with Ally, who is very upset with him, but they eventually patch things up. Still at his friend's house, Jackson rigs up an engagement ring out of a guitar string and proposes to Ally, and with Noodles suggesting making it official that same day, the couple eventually become husband and wife. This scene is supported by "I Don't Know What Love Is," a romantic ballad that perfectly matches the meaningful moment that the main characters are going through.
5
Maybe It's Time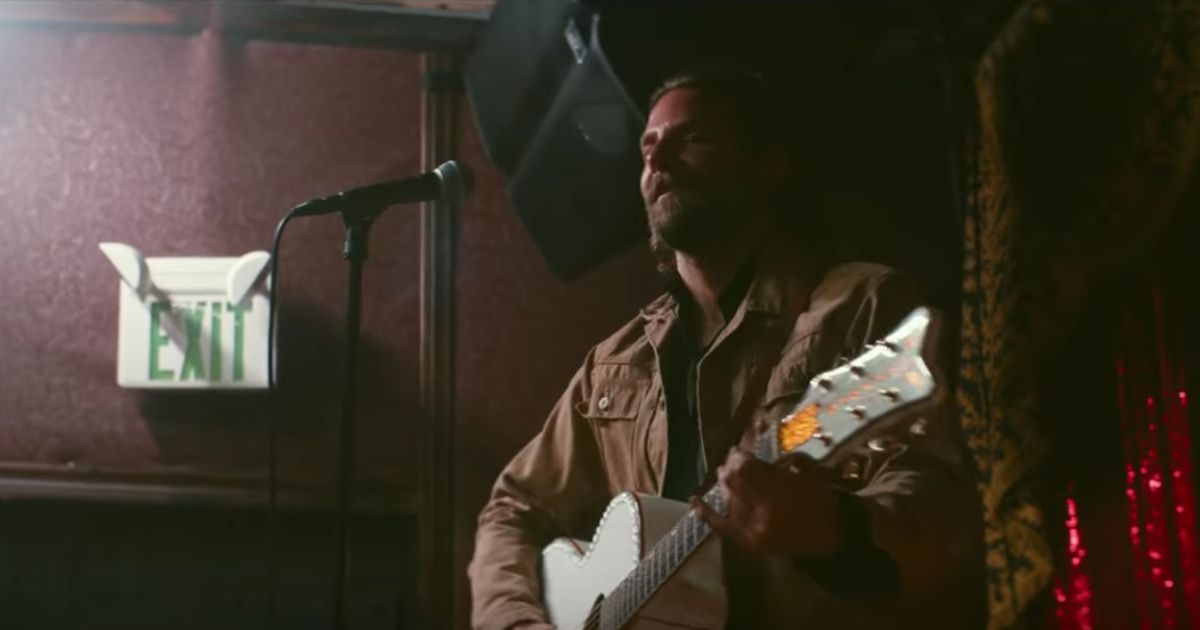 "Maybe It's Time" is a Jackson Maine song that pops up twice in A Star Is Born. At the beginning of the production, the singer visits a drag bar for a few drinks and, visibly in awe of Ally, decides to meet her for a drink after her show, which makes him stick around until almost closing time.
There, drag queen Emerald asks him to sing her something with her guitar, and Jackson, in the privacy of this place, performs this song about leaving the past behind and moving on, with a more peaceful melody that reveals an unknown side of the character. Some time later, Jackson performs this song once again, but this time in front of a huge crowd of cheering fans during his Arizona tour.
4
La Vie en rose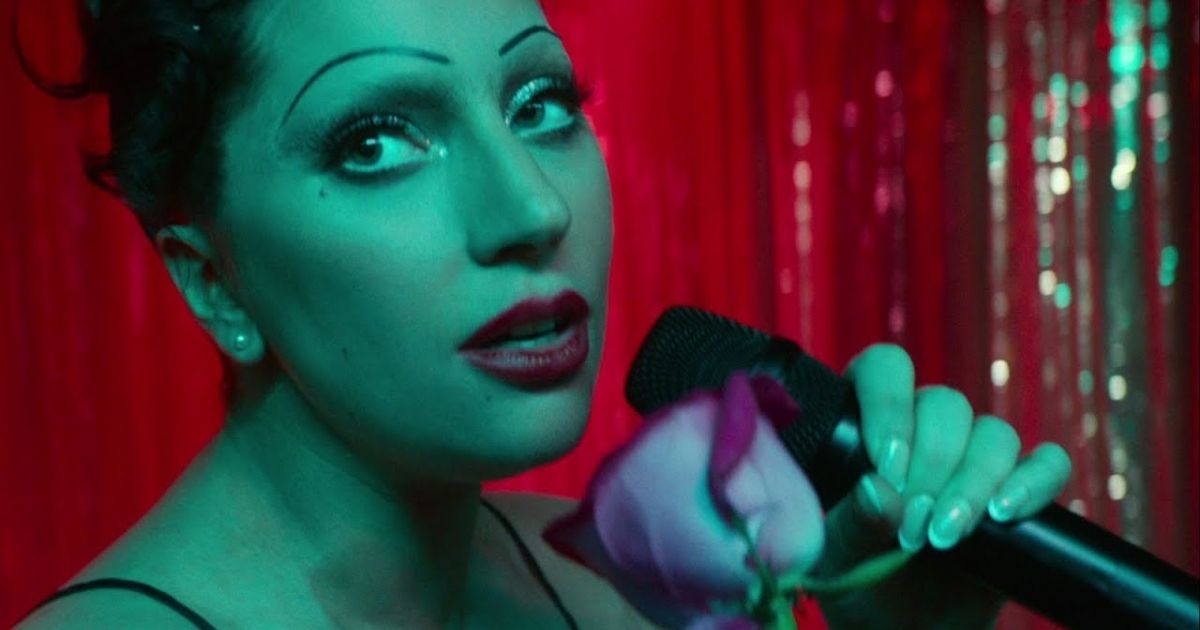 "La Vie en rose" is the signature song of the world-famous Édith Piaf, and has been covered by many artists over the years. This time, Lady Gaga performs this popular song as Ally for one of her drag bar shows, treating the crowd to a memorable performance. Throughout her show, the artist brings out her vocal talents and her natural charisma, fully taking over the place and the attention of all attendees.
3
I'll Never Love Again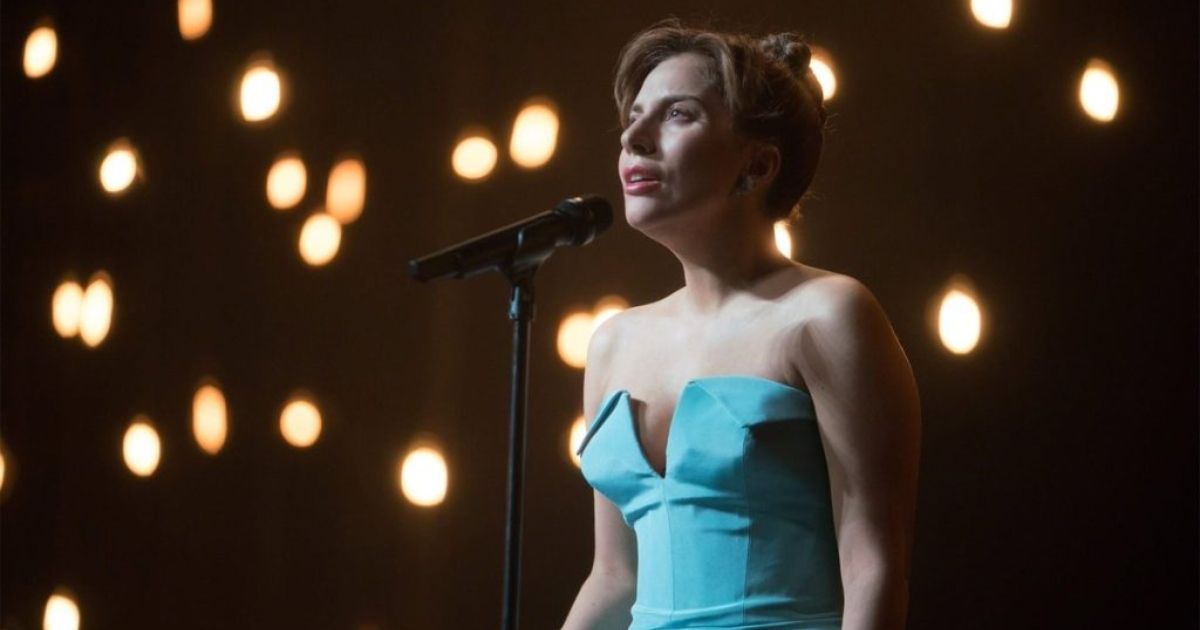 After Jackson's death, Ally suffers greatly from this loss and struggles to cope. However, in an attempt to pay tribute to her husband, she appears as Ally Maine in a concert hall before a large audience to perform "I'll Never Love Again," a love song that Jack wrote for her but never got to finish.
As the artist belts out the lines with great sorrow, one can enjoy several flashbacks of Jack singing this song and also playing the piano for her. In this show, which is also the final scene of the film, Ally is seen with the style with which Jack met her at the beginning of the movie, suggesting that she moved on from Pop and is ready to get back in touch with her roots.
2
Always Remember Us This Way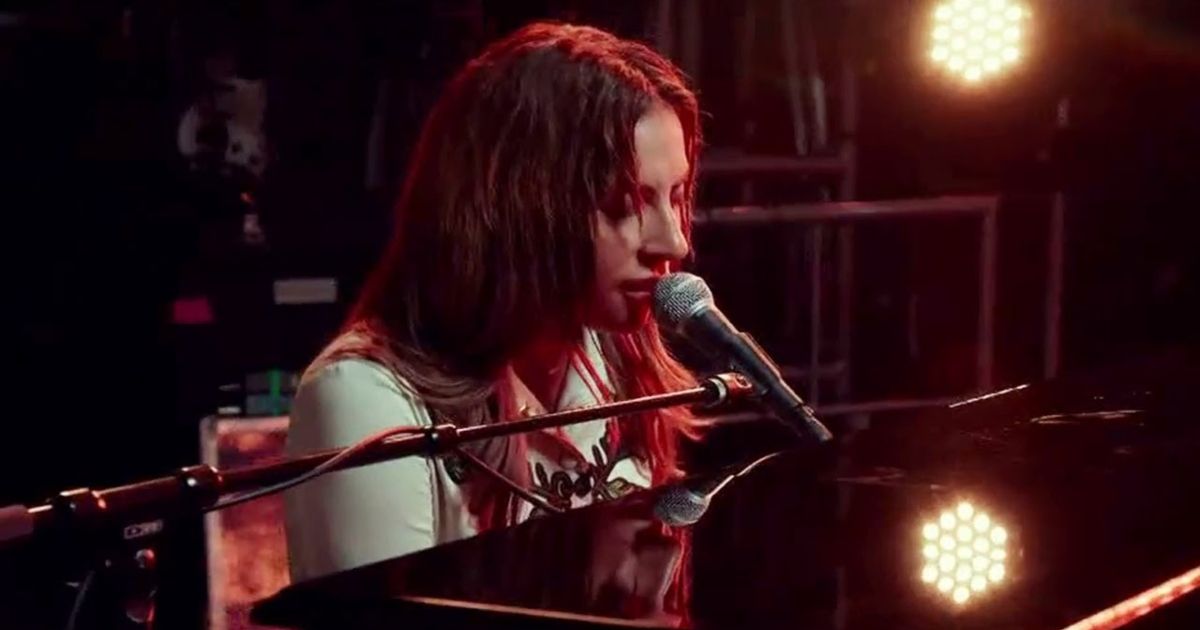 "Always Remember Us This Way" is among the most popular songs of the entire soundtrack, and it also became one of the most acclaimed. This ballad that Ally wrote for Jackson perfectly showcases what an excellent performer Lady Gaga is, and how versatile her voice can be.
In the movie, Ally sings this song live, during one of Jackson's concerts. As happened a few times before, he gives her the chance to perform in his show with no prior warning, knowing that she would otherwise be too nervous to accept the offer.
Unlike Ally's first time on stage, this time she comes across with confidence, which makes the audience fall in love with her almost immediately. This song received a Grammy Award nomination for Song of the Year and topped the record charts in countries all over the world.
1
Shallow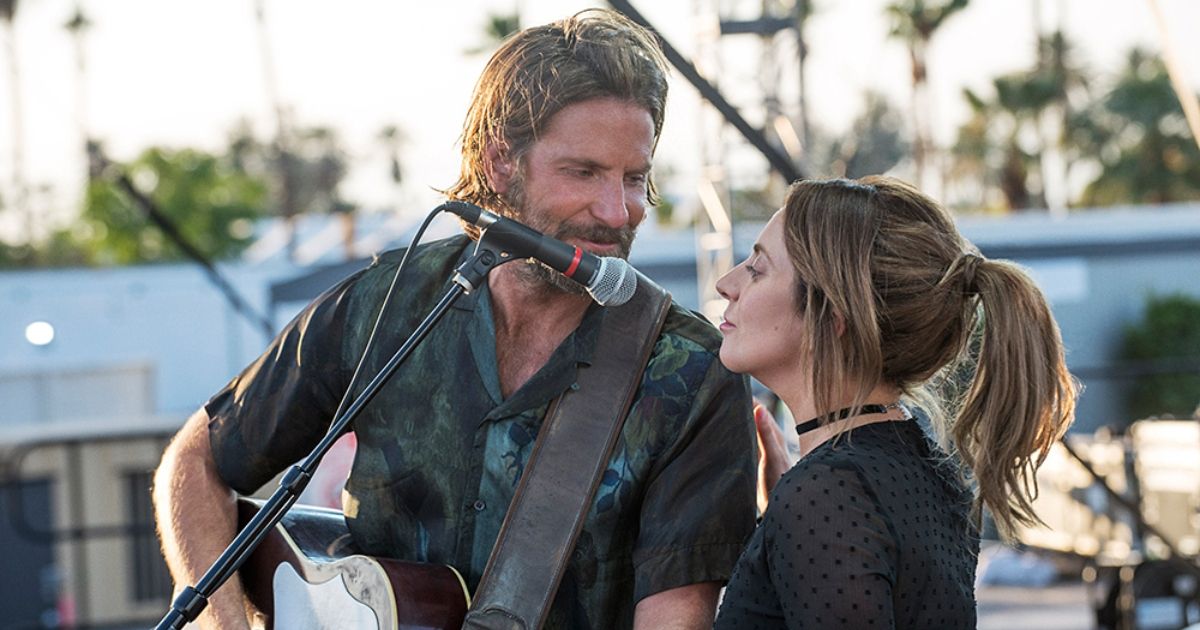 "Shallow" is, hands down, the most significant song in the soundtrack, and also the one that defined a turning point in the main characters' love story. This song is featured several times in A Star Is Born, up to the moment when Ally and Jack sing it in front of a live audience in their first shared performance when he invites her to sing in one of his shows. Through the lines of this song, both characters talk to one another and express their deepest feelings.
This popular track was performed by Lady Gaga and Bradley Cooper, and it was written by Gaga alongside Anthony Rossomando, Mark Ronson and Andrew Wyatt. "Shallow" became a hit song that was critically acclaimed and made it to the top of the charts in many countries. Among numerous other accolades, it received the Academy Award and Golden Globe Award for Best Original Song and four Grammy Award nominations.